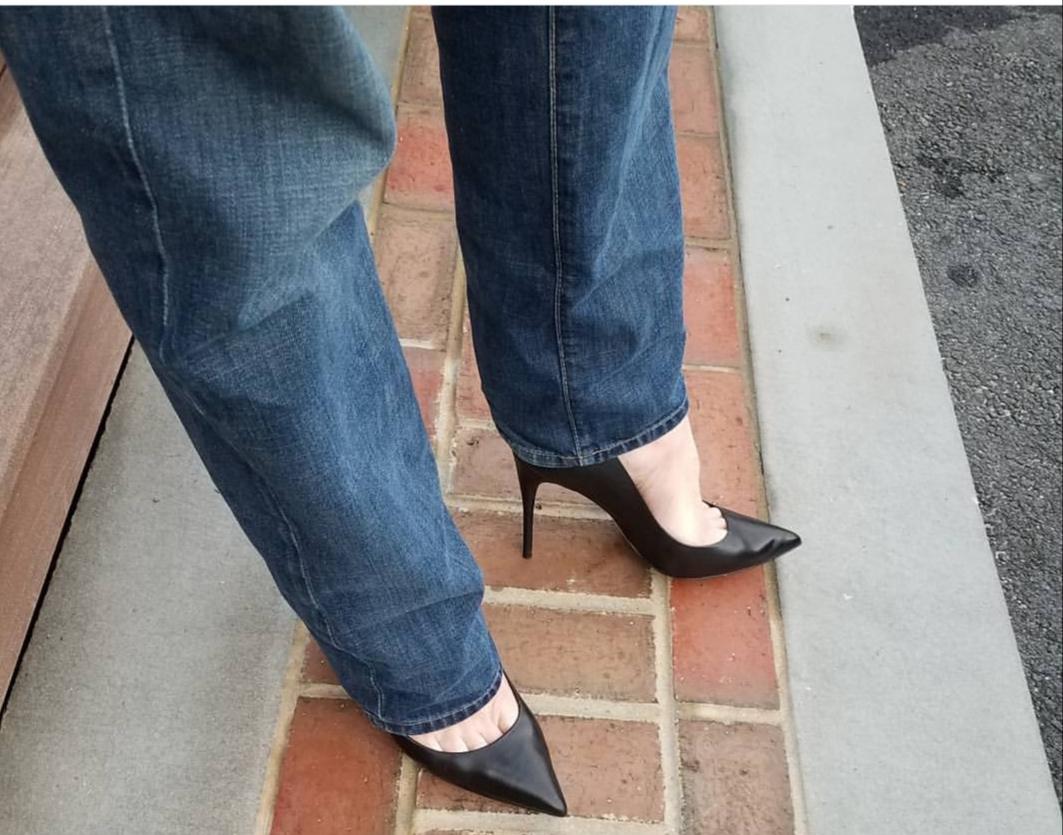 Content Count

156

Joined

Last visited

Days Won

14
Community Reputation
330
Totally trusted
17 Followers
Not really how I work. Not going to just throw away something so good because we dont see eye to eye on one thing

Sadly nothing has changed on that front..

Finally was able to get out and do some shopping today.. no luck though the stores are empty with not much in stock :/ it was still nice to get out and walk around!

I sure do miss getting out in the world wearing heels.. I need some more free time!

Sadly no.. my girlfriend found my clothes before I could try to talk to her about them, she threw them all out and also some of my heels. :/ so I was doing damage control before all this covid nonsense started. And since then she has been working from home and I've been extra busy at work. so sadly I havnt had anytime to heel other than late at night watching TV. But I don't really count that.

I have been known to do that from time to time!

Its March so one day can feel like summer and the next can feel like December.. so today is bootie weather!

It's been a little while since I've posted but I'm still here. Still trying to get out when I can. Today was one of those days! Finally have some nice weather its 60 and sunny today and I wore my aldo wedge sandals out to pick up some things from lowes, ate lunch at the bar of a local restaurant and did some grocery shopping. Boy have I missed getting out in my heels

I went through this same thing I didnt post much on here about my confusion I just posted about my outing and how they went. I started like you (and many others I'm sure) years ago going out at night hoping no one would be around. And then one day I was driving somewhere in heels and I stopped at a store to get something and I kinda forgot I was wearing my heels. Withing the first 30 feet of walking into the store a younger woman complimented me on my heels. I was completely thrown off guard and I looked down and realized I was still wearing them. Told her thank you and quickly finished

Got out last night wearing my latex leggings a skirt a some heels! I forgot how much I enjoy my latex leggings Once I resize the picture so I can post it here you cant really see the shine of my leggings

Guess I didnt think about that.. I'll have to swing in again before black friday

I just may jump on them.. although I would rather have this pair but the only go up to a 9 https://www.aldoshoes.com/us/en_US/women/footwear/boots/over-the-knee-boots/Graziella-Black/p/12655372

When I first posted them they had size 11 posted on their site. Now it only goes up to 10

I also didn't see them in store. But my size runs pretty true in aldo so I would be confident to just order them!