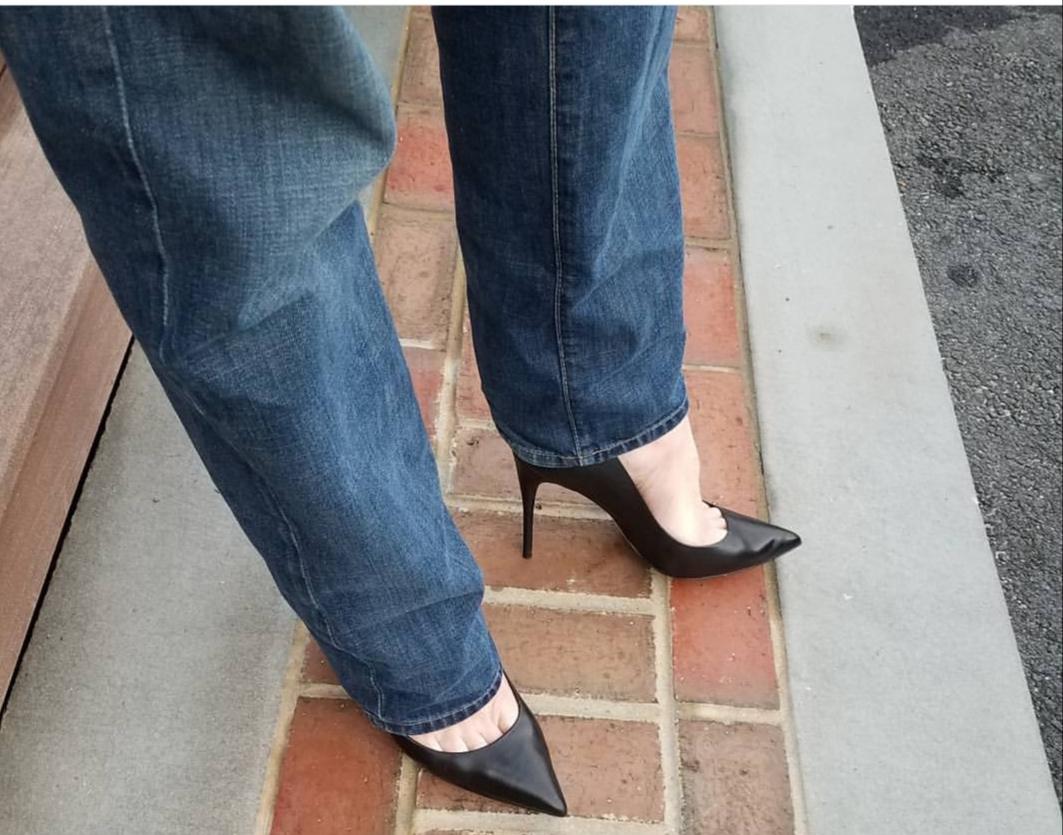 Content Count

146

Donations

0.00 GBP

Joined

Last visited

Days Won

13
Everything posted by balletboot
Got out last night wearing my latex leggings a skirt a some heels! I forgot how much I enjoy my latex leggings Once I resize the picture so I can post it here you cant really see the shine of my leggings

Guess I didnt think about that.. I'll have to swing in again before black friday

I just may jump on them.. although I would rather have this pair but the only go up to a 9 https://www.aldoshoes.com/us/en_US/women/footwear/boots/over-the-knee-boots/Graziella-Black/p/12655372

When I first posted them they had size 11 posted on their site. Now it only goes up to 10

I also didn't see them in store. But my size runs pretty true in aldo so I would be confident to just order them!

I just might have to add these to my collection!! https://www.aldoshoes.com/us/en_us/p/12648005?utm_source=facebook&utm_medium=paidsocial&utm_campaign=remarketing_dpa&utm_content=us_mf_atc15_amazingstyles&utm_kxconfid=t0hy0i68e

@jeremy1986 I believe they are 5.5" but I haven't measured them yet. I can walk in them pretty comfortably but they are very close to my max height I can wear comfortably

This is an older article that I dont know if it has been posted here before or not, but it's the first article I've found that says straight men where heels and that you dont have to be gay (or whatever other nonsense people call themselves these day) So even though it's an old article its nice to see someone writing about straight men in heels! https://hubpages.com/style/High-Heels-for-Men-Latest-Fashion-Craze

So did anyone ever actually win this friendly little contest?

My new heels almost match this skirt perfectly! I plan on wearing this out to dinner or a short shopping trip next week while I'm out of town for work!

Thanks for all your replys! I ended up giving in and buying a small black wristlet to hold my things. Im out of town next week and I plan on getting some good heeling in so I will have to test out the skirt and wristlet and see how I like it!

When wearing skirts and womens skinny jeans or leggings where do you put your things. I'm use to having a coat in the colder months so I just use those pockets. But it's not cold enough for a coat right now and I'm debating if I really want to carry a purse, wristlet or some other type of handbag. What do you guys do if you dont have pockets?

@chrigi-ch those look very cool. I just may have to order the burgandy ones!

I dont really pay attention anymore... I saw only lady smile at me as she passed. Other than that I didn't notice

Definitely one of the easiest ways to wear heels!

Thanks! I can, it gets tight just before my full step but is stretchy enough I can still take my full step. It was kinda fun that way

Thanks! It went good did some shopping, and ran a few errands.

Who makes these if you dont mind me asking?

It's been a while since I've posted here. But today I had the chance to get out and do some shoping!

All I see is " there are no clubs to show"

Yes next time I bring it up will definitely be to try and clear the air. From there I'll have to wait and see how the conversation goes.

@jeremy1986 It sounds like we are both in very similar situations. Along with many others but both of ours are happening more or less right now. My gf and I havnt talked about it since the night of when it all happened. I can tell she is still stressed out and not ready to talk yet, so I havnt tried bringing it up. But in due time. I'm sorry to hear that your talk didn't quite go the way you had hoped but it could still be worse.

I think you are right. Time is most likely the biggest factor. Also If I didn't work in a position where steel toe boots are a must and instead was in an office. I would definitely try to incorporate heels into my daily wear at work.

This is one of the most relevant post yet. It is basically exactly what has been said between us during that night and next day. One of the things shes said was I'm "supposed to to protect her not be prancing around in heels." Of course in the heat of the moment I couldn't chime in much as she was to emotional to hear a single word I said. Of course as you all know we dont just prance around in heels, we just walk like every other human. And yes I did come to the right place. I havnt been given anything other than kind words and support since I joined this site! I have definitely stepped back a few steps. But I'm not going to just let this stop me. I'm going to keep slowly trying to talk to her about it all. Maybe suggest going out of town the first time we go out in heels. I agree I love the look! I've never recieved a negative comment when going out. I need her to see that to help her come around.

She gets absolutely everything I have to give and it's been that way since day one. I just think I pushed it to far to fast. At least that's what I'm hoping right now.