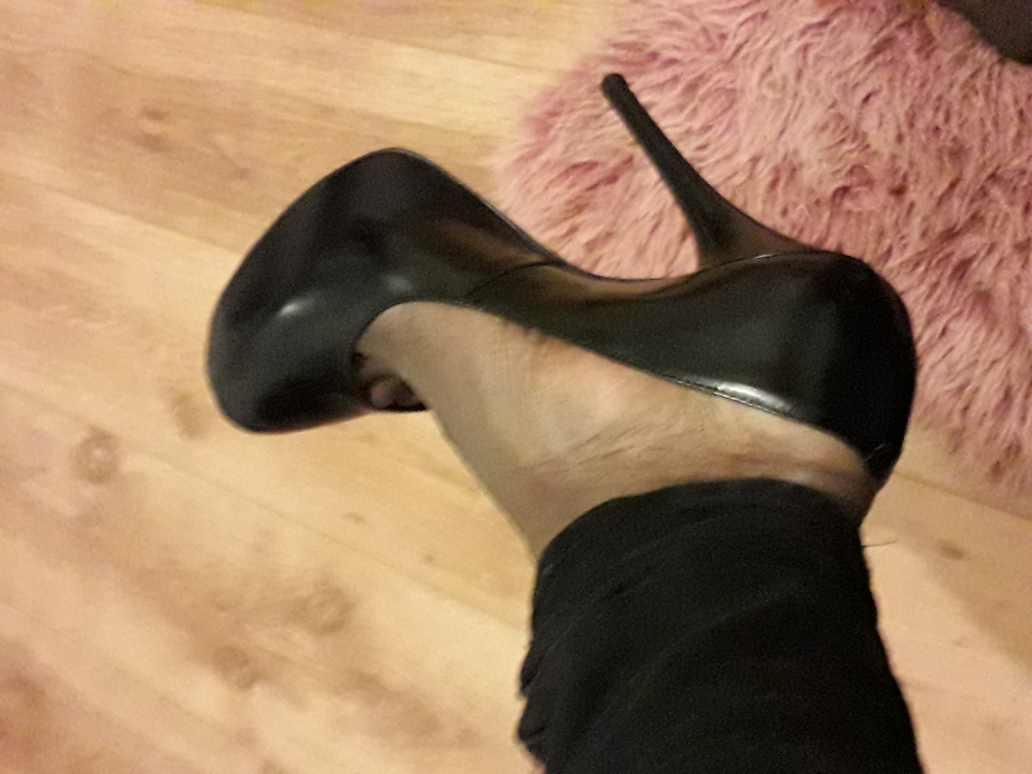 Content Count

19

Joined

Last visited

Days Won

1
Community Reputation
53
Totally trusted
Profile Information
Birth Sex
Country
Hobbies
I think you can easily pass with a bit more make up, lol

Feel for you, I've enjoyed reading your outings. Hope you can resolve this situation long term.

Is this progress within the past 12 months or year from when you first outed in flat shoes? Personally I've had to slow things down as I felt was going a bit too fast, I did stop again for a while until a month ago, my confidence never really went and have continued with daytime outings since, but im still on edge about getting caught by someone I know. In addition to shoes, I've outed with skinny jeans several times, pedicure, hose/tights a few times and a skirt/hose once at night and a handbag twice a few months ago, shaved my legs. Wasn't sure were I was going with it ether and it wa

Was out ealier in the sun, with my Aldo handbag ,skinny jeans and the ted bakers sandals in the pic. Just before i arrived home i was caught by one of my female neghbours and been showing my toes public for the last few days. Cant wait to get them done professionally and a manicure too. I was ,"caught" by one of the security guys on my estate in skirt , fishnet tights and flats 2 days ago in the evening lol, after a brief outing to the shops which was a first in a skirt. I have carefully tried to avoid my neighbours and other people on my estate for the last 2 month I've been

I've had the top for years, then came across the skirt and heels on Ebay at low cost, so was a no brainer when i imagined the whole outfit. Gonna be be intresting wearing that out, even without the heels lol Will wear more conservative colours for my first skirt in public though, the last one is a bit too much for a first time, lol

Future public outfits, skirts and hose i ordered finally arrived then i had some fun.

Might be worse than great depression they say. Been aware about this for a while now, now thinking how i can plan ahead. Im a student so my hands are tied a bit, although im still employed . Only this year i realised fiat currencies are not real money, lol. Gold is too expensive and harder to get now, so going to reserch crypto in general.

1

I will now be closing this topic, to start a new one soon for my heeling adventures. Made my first full outing in thin block heels last night, in 4 inch boots no platform. As soon as i left the house it felt strange walking on the concretee and not as easy as i expected in blook heels. Saw a car parked with lights on and another group of guys talking around my block and almost chickened out. But persevered. When i arived near Tesco store 10 mins later(to buy a few things), I nearly chickened out, i turned back twice to go home, but went in at third attempt. Again no anxiety re

Im staying in mostly to do my Uni work. Part of me wants to get noticed when i get on the bus or out about in public, but still working towards being comfortable in public and still self conscious. I went to tesco, in my pink flats, but this time it was the big store and in daylight(morning), i was a little nervous but the intence feelings from my early days are generally gone. Daytime outing in flats now and now im off work the rest of the month, so i only intend to wear women's shoes. I know people here say you should wear heels and dress how you want for you, and i agree. But when ive

Yes i have been venturing outside in ballet flats for 8 out of the 12 days since my debut. I were a 3M 6200 half face respirator instead of a mask in public, which partially disguises or covers my face, but most people notice im a guy anyway and i dont hide it, haha. Ive noticed people look down, double takes and stares from people.For example Including when i got on the bus with several black or african people. But i suppose the respirator does attract some looks though. I have worn several other pairs not shown in the original pics. Today i wore a bright pink pair of Ted Baker flat

Thanks. Currently living in Tottenham near the new stadium. Tbh I'm finding the hardest part is leaving the house and bumping into one of my neighbours during the day. But once in public I'm calm. Night, late evening or early morning is somewhat easy when going and coming from work. I now intend to wear womens shoes (starting with ballet flats and sandals) more and more often until it becomes my regular footwear (Apart from when working or when with friends/family). I'm not ready for skirts yet maybe in late summer or the fall, before that womens jeans with preaty sandals (Ted Bak

This might be a long post, so bare with me. It's more than a year since my failed attempt at public heeling. I'm also a big fan of ballet flats and since Sunday night I've done 5 outings( one going to work and one on the way back home) using the 3 different pairs across 3 days. Until my outing today, the previous 4 have been an emotional rollercoaster to varying degrees. I dont know what came over me on sunday night before preparing for work, but I put my flats on and put my trainers in my work bag. I wore the flats on the bus to work, which was mostly empty. Were I was positioned

Only been out once in London (central) in heels back in January briefly and posted my experience here . I'm from Tottenham but wouldn't dare wear them there. I've been quite busy since then, so its been hard to make time to build on the little momentum i initially had. But not a day goes by i don't think about wearing heels and flats in public. hopping to get out this summer at night just to ease into it again, now I've finished uni.

Ive read a few comments on this site from others about observing others while heeling in public. Is it about enjoying the attention and wanting to be noticed or people not making big deal or noticing much that makes it fun?